A 12-year-old child is proving that age is no limit in NFTs. According to Decrypt, the youngster, Benyamin Ahmed, gained over $160,000 selling innovative NFTs named Weird Whales.
Weird Whales is a blockchain-based collection of NFTs. 3350 whales have been produced programmatically from an ocean of possibilities, each with its own set of features and traits.
Weird Whales are pixelated whales inspired by stock images. All of these were sold out in less than nine hours. Ahmed also makes money from royalties on OpenSea. When someone buys a whale NFT, the boy receives 2.5 percent of the sale price. Weird Whales became popular thanks to some clever networking with the Boring Bananas crew, and Ahmed made 80 ETH in roughly nine hours. "I've also made some money from royalties on OpenSea," he added. "Whenever someone buys a whale, I get 2.5% of the amount of money it sold for."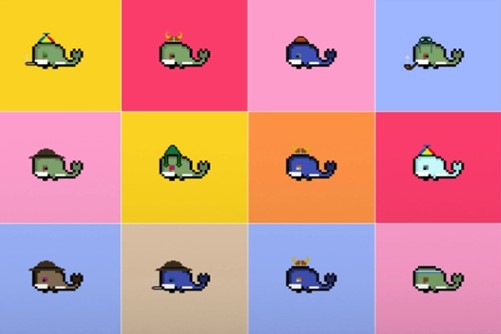 Each Weird Whale picture comes with a collection of different "traits," some rarer and more valuable than others, similar to CryptoPunks and Bored Ape Yacht Club. RaritySniper.com lists the 1205th picture in the collection as the seventh rarest of the 3350 total Weird Whale NFTs, and it recently sold for about $6,000 on the secondary market.
It's difficult to believe that the old banking system, with its cumbersome protections and consumer protection regulations, would have enabled $160,000 to fall into Ahmed's lap without parental or guardian approval.
Weird Whales were sold 4517 times in the past week, for a total sales volume of NZ$2.1 million, according to the website NFT Stats.Whale 956, for example, went for NZ$8000 on the secondary market. On OpenSea, it's currently worth about $31,000 New Zealand dollars.
And, while many people might be tempted to spend or perhaps invest the money, Ahmed isn't interested right now.
"I'll probably simply HODL," he added, referring to a typo of the term "hold" that has come to mean "hang on for dear life" in the internet trading world.