In the United States and Canada, Rocket Companies, Inc. operates in the tech-driven real estate, mortgage, and eCommerce industries. Direct to Consumer and Partner Network are the two segments in which it works. Rocket Mortgage, a mortgage lender; Amrock, a title insurance, property valuation, and settlement services provider; Rocket Homes, a home search platform and real estate agent referral network that provides technology-enabled services to support the home buying and selling experience; and Rocket Auto, an automotive retail marketplace that provides centralised and virtualized services to support the automotive buying and selling experience.
Core Digital Media, a digital social and display advertiser in the mortgage, insurance, and education sectors; Nexsys, a fintech firm that provides a suite of essential tech solutions for mortgage origination and closing processes through digitization and automation; and Lendesk, a technology services firm that provides a point of sale system for mortgage professionals, are among the company's solutions. In addition, the firm originates, closes, sells, and services loans that are agency-conforming. Rocket Companies, Inc. is based in Detroit, Michigan, and was formed in 1985. Rocket Companies, Inc. is a subsidiary of Rock Holdings, Inc.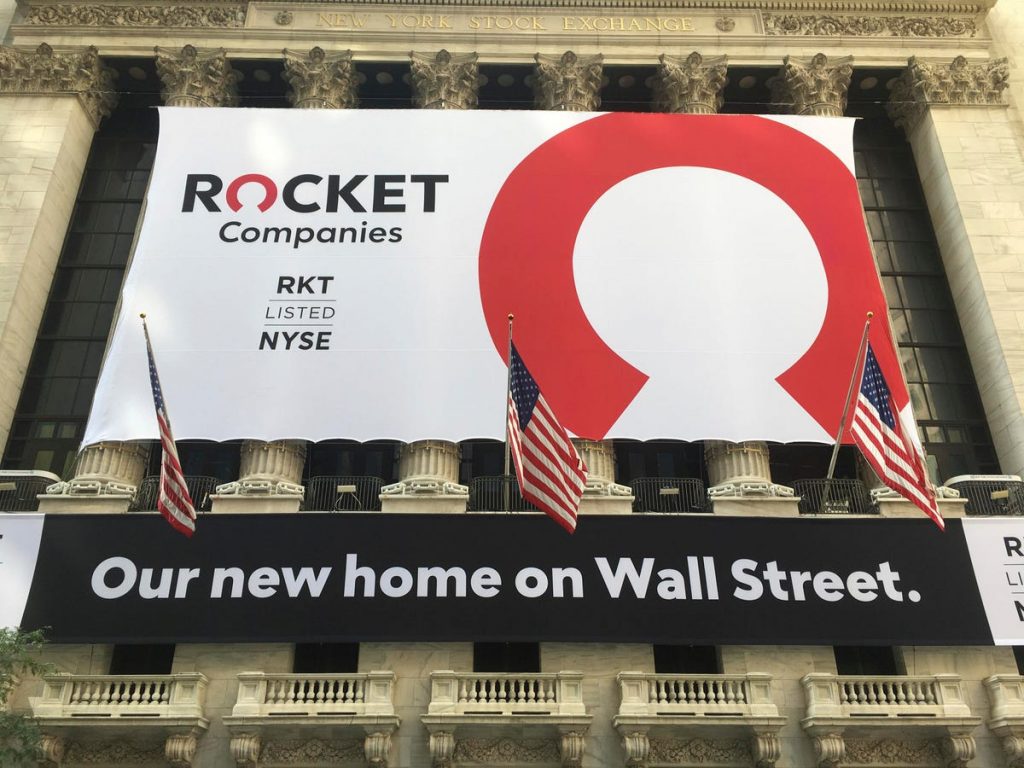 According to S&P Global Market Intelligence, Rocket Companies failed to launch in May, as its share price plummeted 21.1 percent for the month. However, the mortgage lender has recovered with a 10% increase in June. The stock price is presently up around 15% year to date, trading at $22 per share as of June 9.
Rocket, the nation's largest home mortgage lender, went public in August, and it's been a roller coaster ride ever since. Rocket soared to a high of $41 per share in a matter of days in March, thanks in part to some online trading groups, before plummeting to around $24 per share. During much of March and April, it remained in that range, but in May, it began a steady 21 percent drop, reaching a low of $16 per share.
Rocket will have a difficult time matching its performance from last year, particularly in the latter three quarters. The May fall, however, is nothing to be concerned about in the long run, as seen by the stock price rebounding in June. Rocket is the largest retail home mortgage lender, and its all-digital business strategy is extremely efficient, simplifying the process for both the firm and its customers. Rocket views technology as a competitive advantage in which it will continue to invest.